Manage your Telegram community with TeleMe. Start right now. No obligations. No credit card required.
Get Started Free!
Automatically send photos in Telegram groups via Auto Announcements and Responders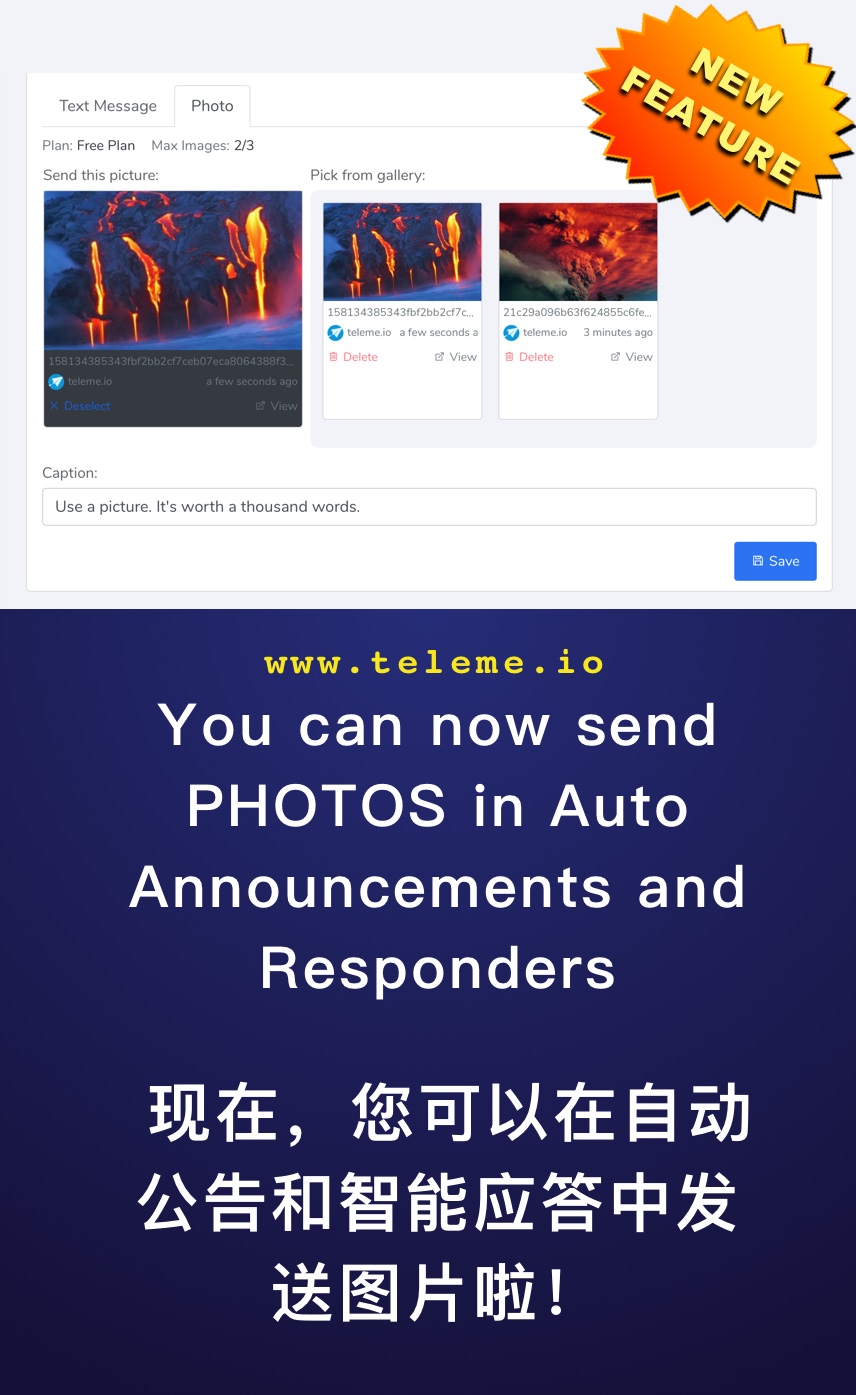 Use a picture. It's worth a thousand words. -- Fred R. Barnard
Smart marketers understand their audience and their opinions and preferences. Audience is now increasingly using images to communicate on Telegram. That brings a lot of request for the ability of sending photos automatically via TeleMe
Today, this feature is available for every user on TeleMe, for FREE.
When composing a message, switching its content from text to photo, and then you will see the photo library for your group. The photo library is collaborative, every administrator of your group can upload photo to this library. Photos in this library can be used in auto announcements and responders rules.
TeleMe is always looking for ways to enhance your experience. Please talk to @telemedotio and send us your feedback, comments, and suggestions. We look forward to hearing from you!