Manage your communities with TeleMe. Start right now. No obligations. No credit card required.
Get Started Free!
Search through ten thousand group members, and download member data sheets in one click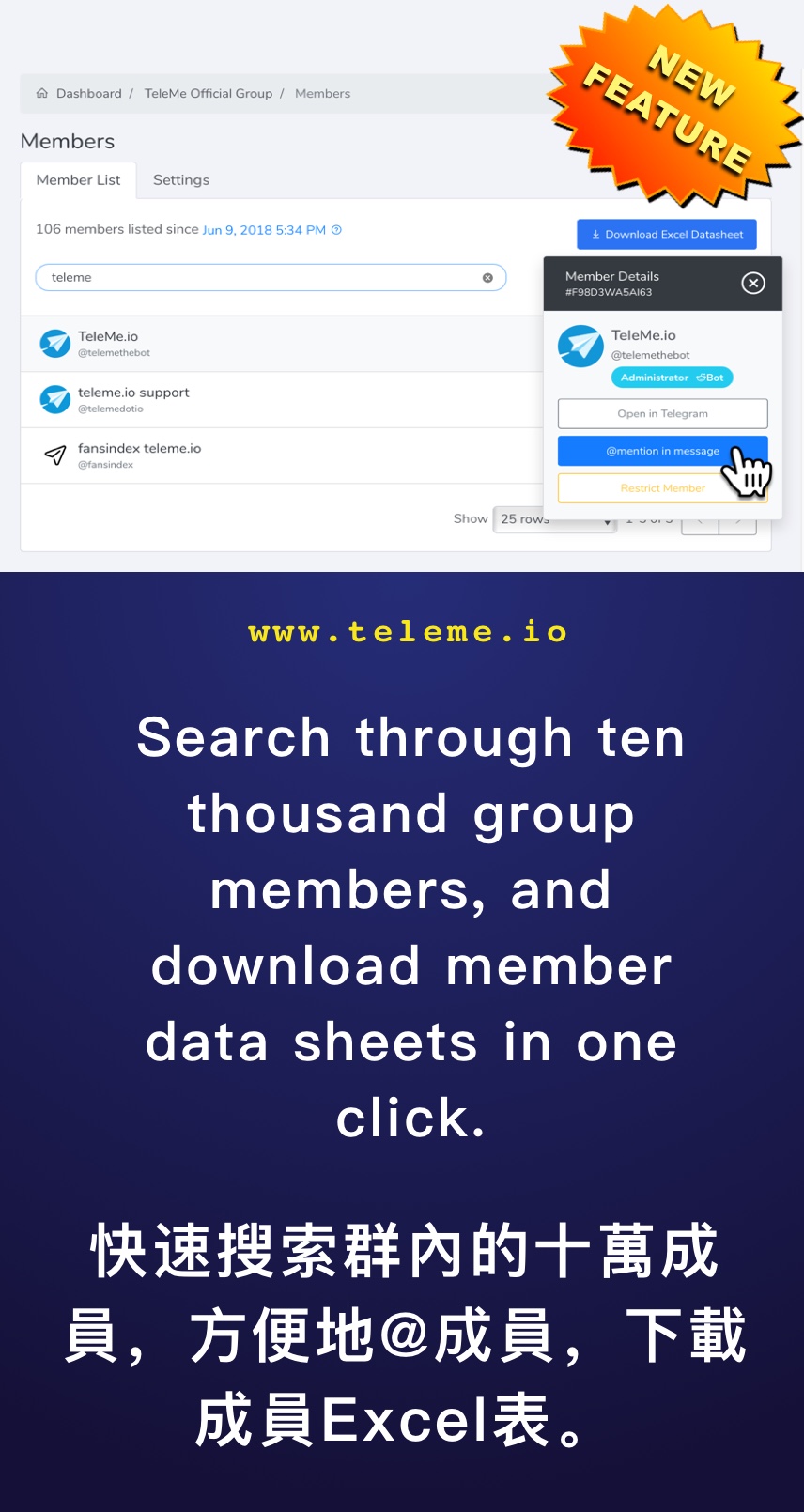 Due to the functional limitations of the Telegram client, community administrators can only manage member individually.
When your Telegram community grows rapidly, daily management of group members becomes an increasingly tedious task. To help with this problem, TeleMe has designed a member management module for administrators to provide you with efficient management tools, and to help your community's business take off.
Quickly search all members of the group
TeleMe's member search is not limited by the number of members in the group. The Telegram client can only search up to 10,000 people.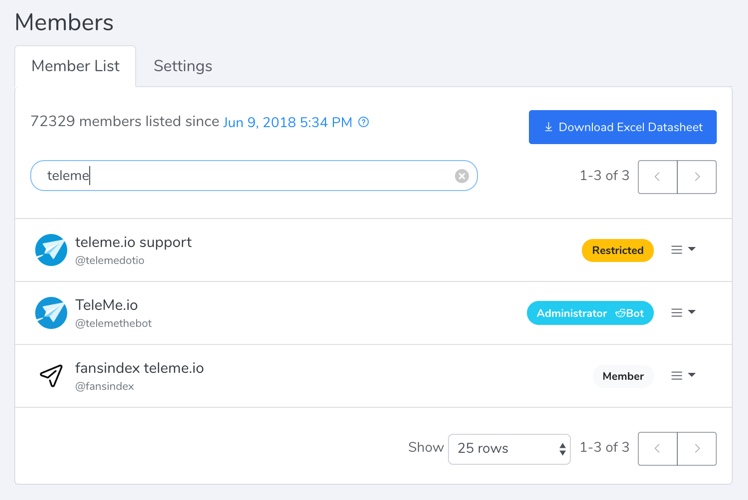 Download group member data in Excel Sheets
You can easily download the Excel sheet of member lists at anytime, anywhere, that will be much helpful when running community campaigns.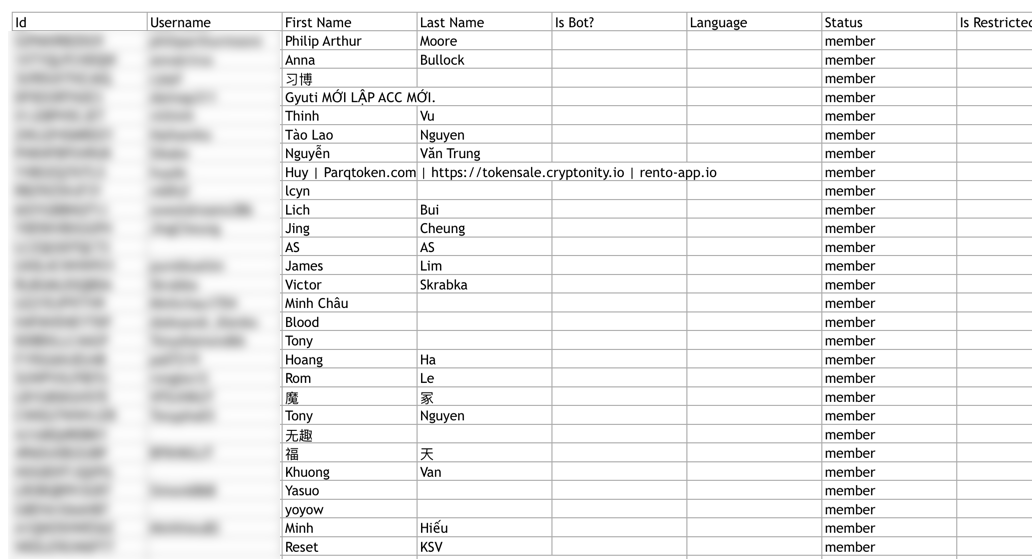 One-click open member private chat
For members with a username set, you can open the direct private chat to that member from TeleMe.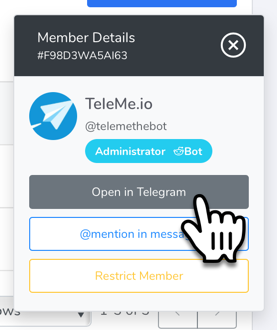 Send message with @member automatically
Using the @member function, you can have the message sent by the TeleMe robot automatically @ this group member. A corresponding reminder notification will be displayed on the member's Telegram client.
Keep information of left members
Telegram apps will clean a member's information once that member left your group. Thus it brings difficulty for group administrators to find those members back. TeleMe helps you automatically save data about left members, helping to reduce the loss of members.
TeleMe is always looking for ways to enhance your experience. Please talk to @telemedotio and send us your feedback, comments, and suggestions. We look forward to hearing from you!